At Bradish Associates, we value community involvement. We look for opportunities to help people and organizations, to bring people together and make the community a better place.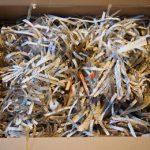 Mark Your Calendars for May 19, 2018!
Shredding Day Is Coming
Saturday morning, May 19, join us in the Bradish parking lot, 9:00-11:00 am, to get your documents shredded for free. Protect your identity and help the environment!
Check out what else is going on in the Arlington Heights community. Park the car in our parking lot for free and join the fun.
Saturday, April 14 & Sunday, April 15 / 2:00-3:00 pm
Little Mermaid Jr.
Arlington Heights Park District Administration Center, lower level stage
410 N. Arlington Heights Rd., Arlington Heights, IL 60004
Take in this presentation of the Disney classic.
Learn all the details.
Monday, May 28, 2018 / 8:00 am – 1:00 pm
Memorial Day Parade & Ceremony
The parade steps off at 9:30 am at the intersection of Fremont Street and Chestnut Avenue. The ceremony will take place at Memorial Park at 11:00 am.
Mark your calendars now for this wonderful annual tradition, a hallmark event of Arlington Heights. Stay tuned for more details.