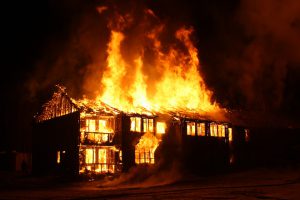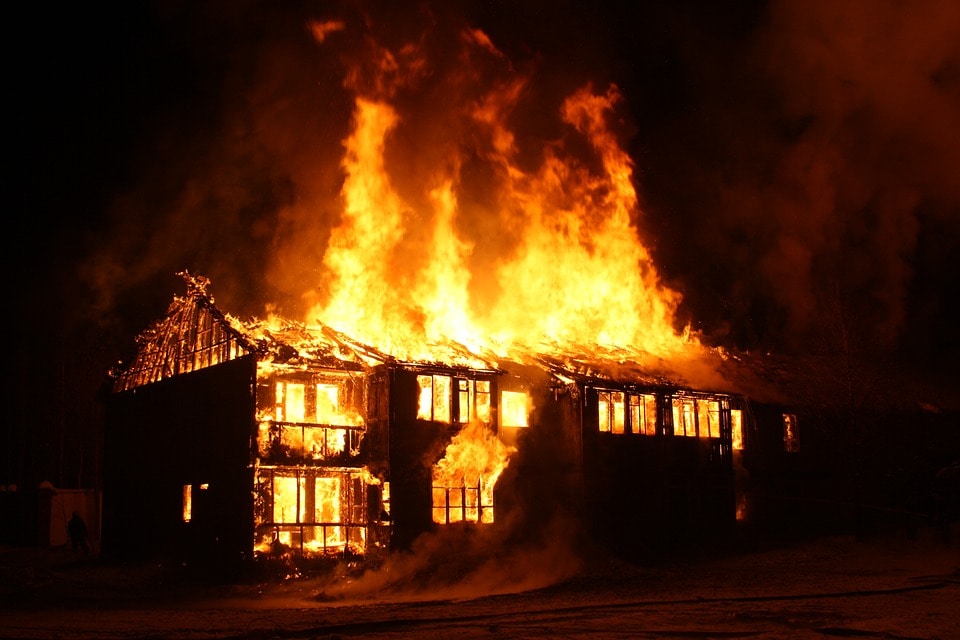 On a stormy night in July 2015, Mary and Don Smith (names altered for privacy) experienced a disaster that resulted in a catastrophic loss of their suburban Minneapolis home. As the storm raged outside at 1:00 am, lightning struck a tree across the street. The burst of energy triggered a fire in a gas main, which then traveled along the gas lines, resulting in fire damage at five houses, including theirs. Fortunately, Don and Mary were awake because of the clamor of the storm, so they were able to escape physical harm. But the property loss was devastating. They would need to rebuild their home.
"The Fire Department could not extinguish the flames because of a possible explosion; they had to wait for the gas company to shut off the gas at the street," recalls Don. When the gas was finally turned off, approximately two hours later, the fire had burned through most of the roof. "At that point the fire department applied massive water and put out the fire."
The Smiths' large, five-bedroom home was one of two houses damaged severely enough to require living in rental housing for nearly a year as they rebuilt. Besides the physical damage to the home, the couple also lost some valuable family possessions spanning three generations.
A trying time
As a total loss, the home had to be rebuilt, including the interiors, first floor, roofs and mechanical systems. The work involved partial demolition, removal and cleanup (done by a restoration company), and reconstruction (done by a builder). The house was finished just short of one year after the fire took place. "This was a difficult time for us because of the house planning, negotiations, generation of property lists, and living in a rented house," says Don.
Fortunately, the main dwelling was adequately insured, notably because the Smiths' policy included a 25-percent extended dwelling coverage endorsement, which covered additional reconstruction costs. "The house was rebuilt to our satisfaction with some functional changes," Don says. However, the personal property coverage did not sufficiently cover the loss of their family possessions. This was due, in large part, to significant problems with the restoration company, according to Mary.
Moving past the stress and frustrations of the experience, the Smiths emerged from the catastrophe grateful to be alive and relieved they were able to rebuild. Although it was a very difficult time for them, fortunately their expenses were mostly covered.
Not everyone can say the same. In fact, many people are completely shocked, in times of disaster, to find out that their insurance falls painfully short of covering the expense of rebuilding their home. Two reasons for this failure are rising reconstruction costs and widespread underinsurance.
Reconstruction costs are rising
Rebuilding after a disaster is costly. In fact, reconstruction costs have been growing over the past several years. One reason has been the increase in natural disasters, which strain resources (resulting in higher prices for building materials) and impact contractor availability (resulting in higher labor costs) in disaster-struck areas around the country.
Even in cases of individual or small-scale disasters, as in the lightning-triggered natural gas fires in the Smiths' neighborhood, it is simply more expensive to rebuild than to build a new home. It costs much more to demolish portions of a house, sort and haul away the debris, and then put the pieces back together, so to speak, to restore the home. Other issues include working around remaining structures as well as protecting landscaping and closely situated neighbors' homes.
In contrast, builders in new-home developments can take advantage of economies of scale, in both labor and materials, to develop a community of homes without the higher costs and obstacles of a rebuild situation.
Additionally, as of early 2020, the construction industry was still in recovery mode from the Great Recession, and costs for raw materials (such as copper, steel and lumber) remained high.  And that was before the novel coronavirus pandemic hit, another likely snag in the building industry's economic recovery.
Underinsurance is a major problem
Compounding the expense and general hardship of rebuilding after a disaster is the fact that underinsurance is rampant across the country, according to a 2019 report by CoreLogic, a property risk-management company.
Do you have enough insurance coverage to be able to repair or rebuild your house if a disaster should strike? More than half of homeowners do not.
An important step is to talk to your insurance agent. For starters, make sure the true value of your home is accurately represented by your homeowner policy. Find out whether an extended coverage endorsement might help. Learn about other important steps you can take, such as investing in enough personal property coverage.
Disasters happen. The catastrophe experienced by Don and Mary Smith illustrates the importance of having enough — and the right types — of insurance coverage for your home and other possessions. It also underscores the critical importance of working with a caring and helpful insurance agency, like Bradish Associates. Now is a good time to check on your homeowner policy and touch base with your agent to make sure all your assets are covered.
by Kris A. Mainellis