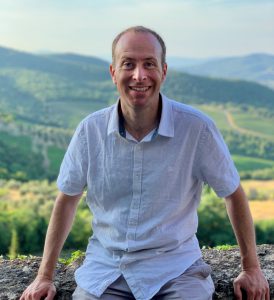 Jordan Bradish has worked for Bradish Associates since 2005. "It has been a wonderful (almost) 15 years," he says. Jordan's favorite thing about Bradish Associates is that "it's a family-owned and operated agency that is both large enough to accommodate any of our customers' needs while maintaining a personal feel. Every call (during business hours) is answered by an employee. We work hard to provide real-time responses to questions in a single phone call so that our customers don't get lost in the 'voicemail shuffle.'"
Beginnings and responsibilities
Jordan became involved in the insurance business because from an early age, he loved the way his father (the founder of the agency) helped people navigate a subject that can at times be complex or hard to understand. "Selling insurance also provides a unique opportunity to work alongside business owners and families over a long period of time. Over the course of an agent-customer relationship you have the ability to see businesses and families grow and change."
Jordan's main responsibilities include working with existing customers and earning new customers. Although there are management duties that come with running a small business, most of his time is spent on the phone or in meetings with clients.
Jordan assists customers primarily by helping them to identify what their needs for insurance products are, and then matching them with a company that best responds to those needs. "Once you become a customer of Bradish Associates, we work hard to maintain a high level of service, assisting with the claim process and policy maintenance (billing, coverage changes, etc.)."
Committed to customers
What Jordan likes best about his job is partnering with clients to help them along their way toward reaching their goals. "I really enjoy seeing the entrepreneurial spirit that drives our customers, which reflects the goals of many people in our country. Many of our customers have the dream of 'being their own boss,' and we enjoy helping them in their efforts," Jordan says. "When we deal with individuals and families, insurance agents are given an opportunity to guide and counsel people in ways to protect their family as well as their finances." As a family-owned agency, Bradish understands why this is important.
Jordan is married to Kristina and they have four children; three girls and a boy, ranging in age from kindergarten to sixth grade. Jordan and his family enjoy being active in their church, trying new restaurants, completing household projects (sometimes they get completed… sometimes they don't), and travel.
by Jackson Mainellis