Updated January 31, 2023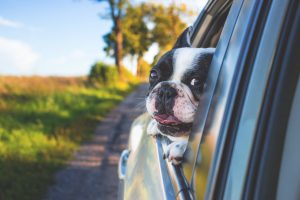 As a driver, you know you need car insurance. In fact, auto insurance — specifically, auto liability insurance — is required by law in every state except New Hampshire. But wading through the information and options can be confusing. Read on to learn the basics behind car insurance. After you learn the facts, talk to your loved ones and your independent insurance agent to decide what type and how much coverage you really need.
There are two main types of personal auto insurance: liability and property damage. Liability insurance is required by law in nearly every state. Property damage insurance is not required anywhere in the United States (but it's often a very good idea).
Nuts and bolts of auto liability insurance
Bodily injury liability
Auto liability insurance consists of three main components: bodily injury liability, property damage liability and uninsured motorist bodily injury (UMBI) coverage. On top of that, each state has required or recommended auto liability limits.
Here's a scenario to illustrate how liability coverage works:
Say that Driver A is found to be at fault in an accident with another vehicle, Driver B. Driver A's bodily injury liability coverage would protect Driver A from claims of injury from:
Driver B
Passengers in driver B's vehicle
Nearby pedestrians who were possibly hurt
Driver A would need to have enough bodily injury liability insurance to cover what could be very expensive medical treatments and other claims, including lost wages and pain and suffering, for example, from Driver B and any other people involved.
Property damage liability
The second component, property damage liability insurance, covers costs of damages to the property of others, such as Driver B's car in the example above. Other property might include buildings, equipment, light poles, trees or fences.
If Driver A had gone on to crash into a fence after hitting Driver B, Driver A would also be responsible for damages to the fence, which would be covered by Driver A's property damage liability policy.
Uninsured motorist bodily injury coverage
The third element is uninsured motorist bodily injury coverage. If Driver A, who caused the accident above, was not insured, and if Driver B did not have UMBI insurance, then Driver B would have to pay all her medical and vehicle-repair expenses out of her own pocket. This would apply in a hit-and-run scenario as well.
Auto property damage insurance basics
Collision coverage
Auto property damage coverage is not required by law but can be a smart choice for some people's circumstances. It includes either collision coverage or comprehensive coverage. Using our Driver A example above, collision coverage would pay for damage to Driver A's own vehicle when it crashed into Driver B's car, and when it went on to crash into the fence.
If Driver A drives an expensive, newer car, it might have been a good idea to have this coverage. If Driver A drives a not-so-new car, the cost to repair it after these two crashes could be more than it's worth. In this case, Driver A might be relieved that he had decided to forego collision coverage.
Comprehensive coverage
The other type of property damage coverage is called comprehensive coverage. This coverage pays for many other types of damage, not caused by a car accident, such as a hail damage and other severe weather, vandalism, fire, flood and theft. It also covers broken glass, such as damage caused by a rock ricocheting off a truck's tire and impacting your windshield. Again, you should weigh the expense against the condition and age of your vehicle when deciding on this coverage.
As you review your current coverage or seek new coverage, be sure to weigh all factors. This includes potential out-of-pocket costs for liability claims and property claims and how you might cover them, and the value of your car. Your Bradish agent can help you decide which coverage options and liability limits will bring you the most peace of mind.
by Kris A. Mainellis