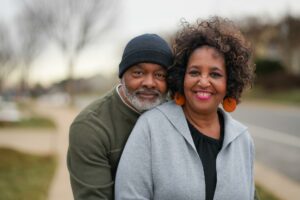 Fall Open Enrollment for Medicare takes place October 15 through December 7. If you have Part D (prescription drug) coverage, the fall Open Enrollment period is your chance to make changes. It's important to know that you can change your Part D plan each year — but you can only do it during this window of time.
Just like changing out the batteries on your carbon monoxide detectors at home each fall, it's a smart move to review your Medicare drug coverage during the fall Open Enrollment period. Why? Because Part D plans can make changes from year to year — to premiums, deductibles and copayments — and these changes may significantly impact your coverage and copay costs.
Here's an example: Bradish customer "Lena" manages the Medicare Part D plan for her mother, who is in a nursing home. Unfortunately, last January, Lena discovered that an important medication of her mother's had moved to a higher "tier" from 2021 to 2022 in her mother's Part D plan. That meant the drug was covered at a much lower amount, and her mother's monthly copay for the drug essentially tripled. However, by not taking action during the fall Open Enrollment period, it was too late to change her mother's Part D plan. This year, Lena is carefully reviewing Part D plans to get her mother onto a plan with better drug coverage next year.
Steps to ensure the right drug coverage
The first step in ensuring the best drug coverage for your specific needs is to carefully review your Annual Notice of Change and Evidence of Coverage documents. These documents are sent to everyone who has a Medicare Part D plan or a Medicare Advantage plan (which may or may not include drug coverage). You should receive these documents by postal mail or email by late September. These documents will tell you what is changing in your policy starting January 1 of next year. Look for changes in the costs and benefits for the upcoming year to help you decide whether you should switch to a different Part D provider.
If you have Original Medicare, be sure to review the "Medicare & You" handbook (you should receive it in the mail) to learn your costs and benefits for next year. Things may be changing, and you may wish to find a different Part D plan or look into a different Medicare supplemental insurance (Medigap) plan.
Next, take a close look at your medications and check the formulary (list of covered prescription drugs) for your plan. Make sure your name-brand and/or generic drugs are still on the list for next year. If any are not included on the formulary, that means you will have to pay full price for them instead of a lower cost copayment or coinsurance. Also, check the tier levels for your medications. Drugs in lower tiers are less expensive, with the lowest copays. Medications in higher tiers will have a higher copay amount. If your medication has moved to a more expensive tier or is no longer included on the formulary, you may want to shop around for a new Part D plan. If this all sounds complicated, you are right! Bradish Associates can help you find an affordable Part D plan with the coverage you need. We're here to help.
While you're at it, review your medical coverage
Fall Open Enrollment is also the time to review your medical coverage under Medicare. If you currently have a Medicare Advantage plan, you can switch to another Advantage plan during this time. If you find that a Medicare supplemental insurance (Medigap) plan suits your needs better, you can switch to Original Medicare during fall Open Enrollment. You may be able to enroll in a Medicare supplemental insurance plan. Or, if you already have a Medicare supplemental insurance plan, you may wish to move to another. Note that, depending on which plan you have, you may be required to meet certain requirements to do so. We know, it's confusing! Contact Gale Wightman at Bradish for help navigating this process. Although it can be a daunting experience, it's important to review your Medicare drug and medical plans each year to make sure you have the best, most affordable coverage. Chances are, you'll be glad you did.
by Kris A. Mainellis