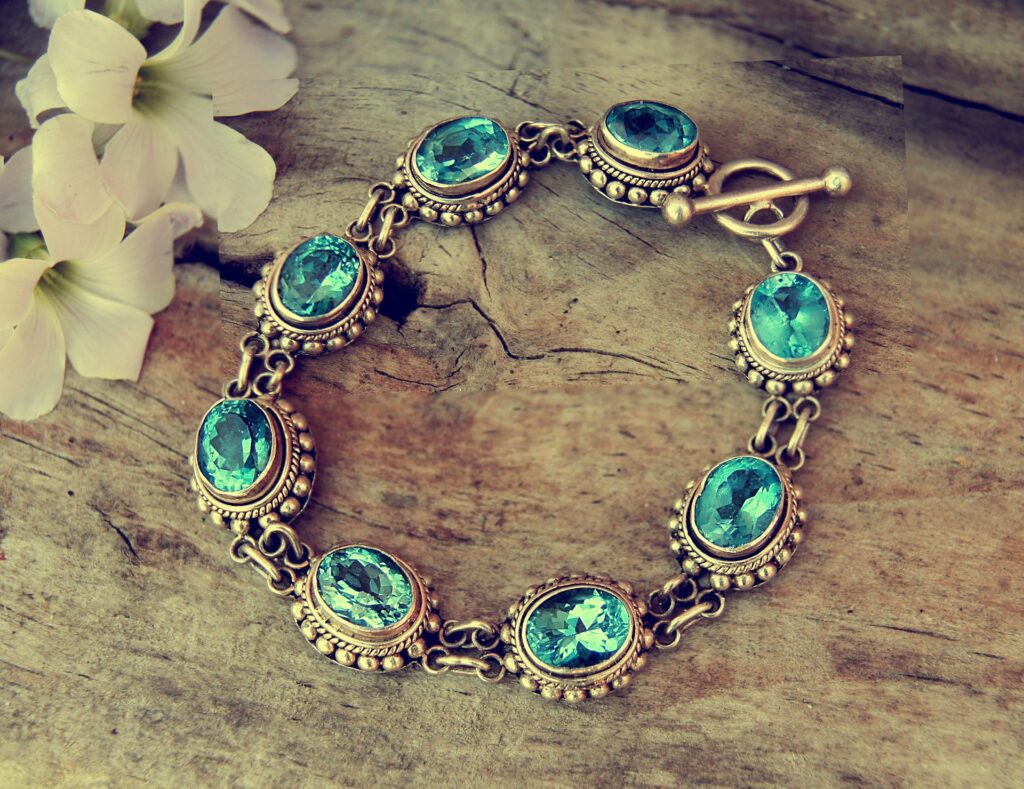 What do Christmas, birthdays, engagements and anniversaries have in common? You guessed it: people like to give valuable jewelry to celebrate these and other special occasions. After decades of gift giving and receiving, you may have accumulated some nice pieces — perhaps even a large collection — of expensive jewelry. Whether they are newer pieces or precious family heirlooms, it's a good idea to protect your jewelry with the right type of insurance coverage.
Choose your coverage carefully
Take a close look at your homeowner policy. How much coverage do you have for special items such as valuable jewelry? The answer, most likely, is not a huge amount. A standard policy will cover up to $1,500 for jewelry that is stolen or destroyed by fire or other insured disasters listed in your homeowner policy. These insured disasters are called "listed perils." If you own one or more pieces of heirloom or otherwise valuable jewelry, or if your jewelry is worth more than $1,500, it's time to get more coverage. There are essentially three options:
Increased homeowner coverage
Some people choose to increase the total coverage limit (also called liability limit) for jewelry under their homeowner policy. For example, you can pay a slightly higher premium to cover an overall loss amount of $5,000, or up to $2,000 for an individual piece.
Additional itemized coverage
The next step up would be to itemize specific jewelry items you own by going with a scheduled personal property endorsement (also called valuable items coverage, or personal article floater). This endorsement includes specific coverage amounts for individual pieces or your whole collection. It also includes "open perils" coverage, which means comprehensive coverage except for a few specifically named perils.
Your jewelry will be also be covered for repair if accidentally damaged (garbage disposal accident?) or replacement if lost (what ever happened to that gemstone bracelet passed down from Aunt Velma?).
A scheduled personal property endorsement requires these special jewelry items to first be appraised before coverage kicks in. Contact your jeweler or ask your Bradish agent for a recommendation for a qualified appraiser. You will also need to provide receipts, any certificates, and photos of your jewelry.
Stand-alone policy
The third option is a stand-alone policy. This type of policy also requires your items to be appraised. The stand-alone policy offers the open perils coverage of the scheduled endorsement plus some extras. For one, a stand-alone policy often includes automatic annual rising-value coverage to keep up with the jewelry's value increases year after year.
Also important: As a separate policy, jewelry claims will not affect the homeowner policy; that is, a jewelry claim will not trigger a raise in the homeowner policy premium.
Notably, none of the above types of coverage includes wear and tear, gradual deterioration, or what's known as "inherent vice" (i.e., manufacturer's or intrinsic defects) on an item.
As you consider the financial and sentimental worth of your valuable jewelry, be sure to weigh the costs versus benefits of each type of insurance. Your Bradish agent can help you decide what coverage level offers the best value. Ultimately, it's your desire for peace of mind that may guide your decision. Enjoy your beautiful treasures!
by Kris A. Mainellis