Have you ever been involved in a car crash? If so, you know that even a low-impact collision can result in an expensive and stressful claim process if you don't have the right coverage. And with recent supply-chain issues, you could also be facing a very long vehicle-recovery process, as you wait for repairs. While there is not much you can do about parts shortages, you can take steps to ensure you have the correct type and amount of vehicle insurance.
Let's take a look at a recent claim experience by a Bradish customer:
In January 2022, "Amelia" was out running errands in her GMC Acadia SUV. Unfortunately, she was involved in a collision with a Chevy Trax SUV. It was not a serious accident — no one was injured — but the repair cost estimates for both vehicles were hefty.
Assessing the costs of a low-impact car crash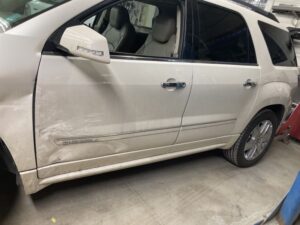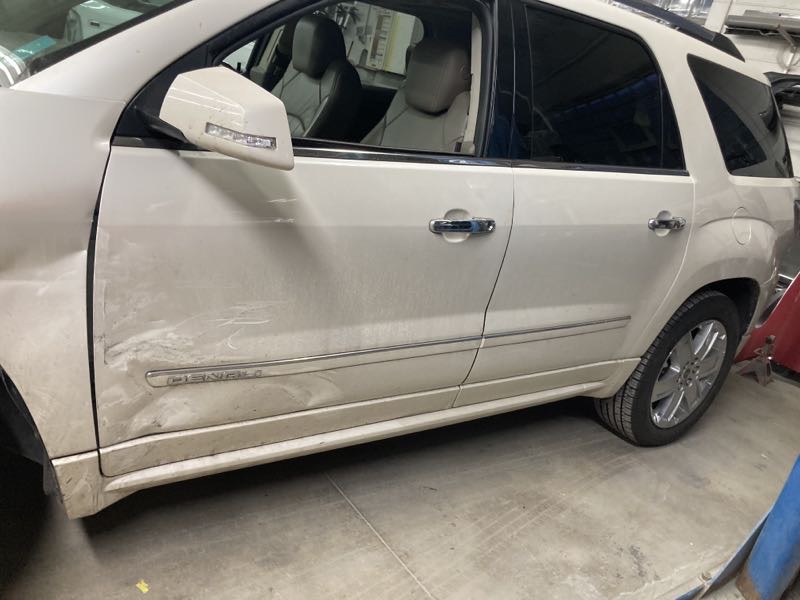 The incident, which was deemed Amelia's fault, resulted in damage to the front left side of her GMC. The total repair added up to $10,320. And while the damage to the front end of the Chevy was not catastrophic, it ended up being considered "totaled." That's because while it originally cost about $30,000, its value had depreciated over time to $17,000. Since the cost to repair the Chevy was estimated at $14,000, it wasn't worth fixing.
Amelia was fortunate to have enough collision coverage to take care of the cost of repairing her vehicle. Additionally, because she had sufficient auto liability insurance, the payout to the Chevy's owner was completely covered.
Where she was lacking was in her rental-car reimbursement coverage. Amelia's policy covered a rental-car cost of $50 per day for up to 30 days (for a total of $1,500). Unfortunately, the cost of the rental car was actually $55 per day, meaning she had to pay an extra $150 out of pocket for the first 30 days. On top of that, supply-chain delays resulted in the auto shop having the car for 37 days, as it waited for parts to make the repairs. That meant Amelia also had to pay for an extra 7 days completely out of pocket. All told, Amelia ended up paying a total of $535 out of pocket for the rental car.
For the future, Amelia might consider upgrading her rental-car reimbursement coverage. Some plans provide coverage for up to 45 days, for example. And because some claims can take months, with repairs lagging due to parts shortages, at least one carrier allows a total-dollar coverage limit for rental cars that is not contingent on cost per day or number of days. These boosted coverage options may be worth looking into for anyone concerned about being without their vehicle for an extended period.
Review your coverage to avoid being underinsured
Over the past several years, rising repair costs — especially for newer cars — have had a big impact on insurance claims (also contributing to rising insurance premiums). As vehicle parts become more high-tech, specialized, and integrated into the vehicle, the repair costs only increase. Other factors include growing labor costs as well as supply-chain delays and problems.
Having sufficient insurance coverage saved Amelia stress and thousands of dollars. The claims process went smoothly, and the biggest inconvenience was the long wait to get her car back. Tweaking the policy by upping rental-car reimbursement coverage would have made the claim even less challenging.
This case is a good reminder to review your auto insurance policy every year. Begin by considering these questions: Do you currently have enough coverage (collision or comprehensive) to protect your vehicle and cover damage to other vehicles or property or injuries suffered by other people (liability)? Is your rental-car coverage sufficient based on the going rate? Talk to your Bradish agent about how to leverage your coverage against premium costs to account for rising vehicle-repair costs and rental-car charges.
by Kris A. Mainellis