What to do if your home and property are damaged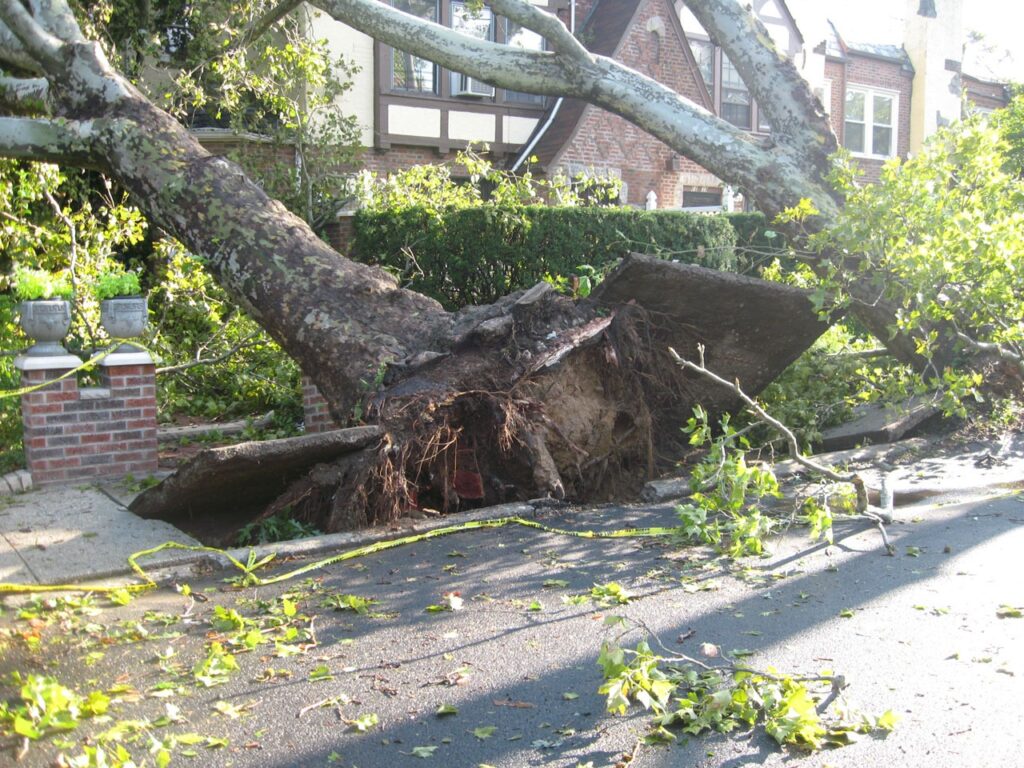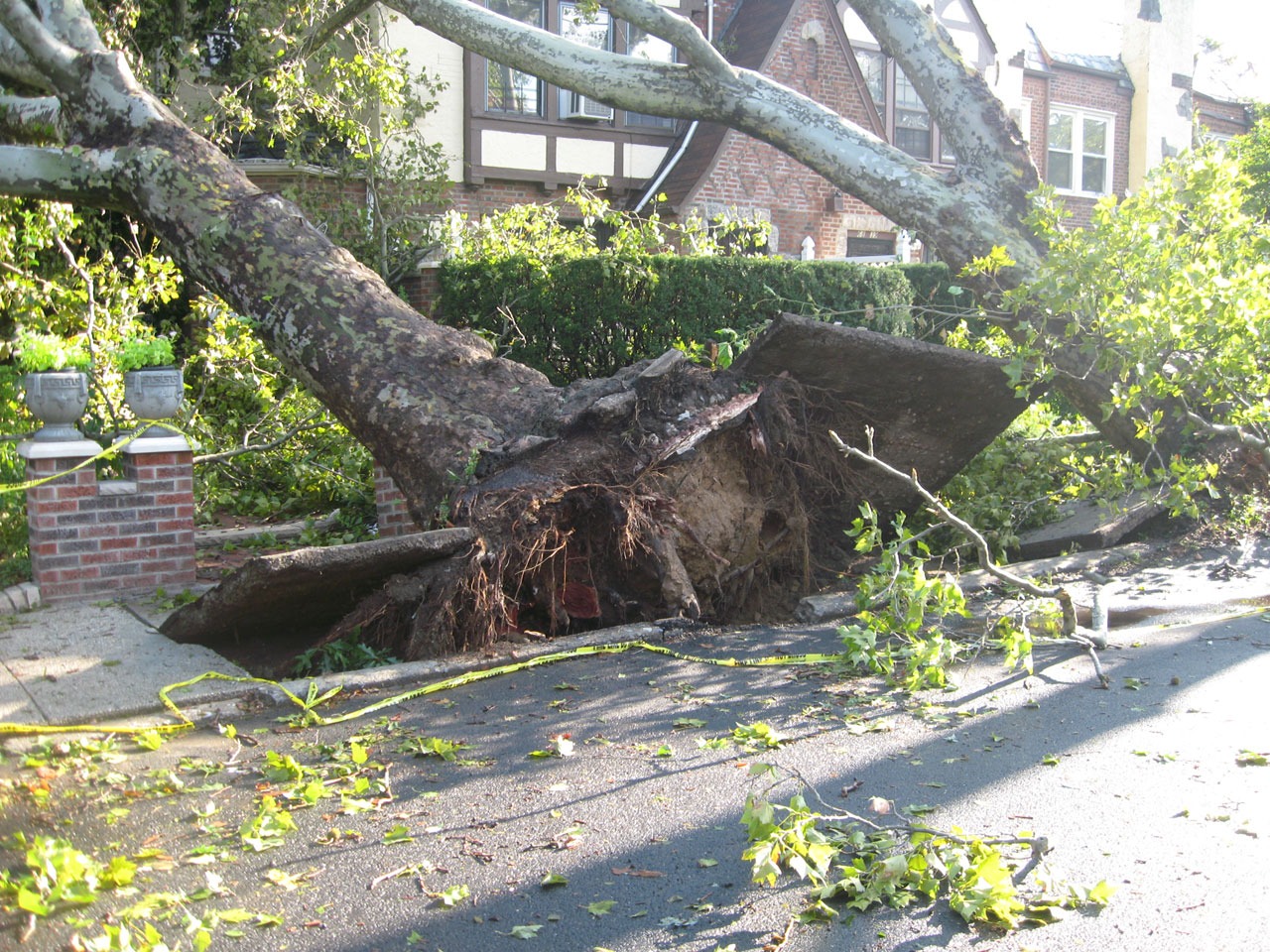 Springtime in the Midwest means increased risk for severe weather. Weather events can include tornadoes, heavy rains, flash floods, severe thunderstorms, strong winds and even hail. What if your home and property are damaged? Learn what to do to protect your family and property before, during and after severe weather strikes.
In Illinois, you can count on several severe weather events each year. For example, on March 11, 2021, high winds caused widespread property damage to homes and businesses across Chicago and its suburbs. In 2020, over the course of one weekend in June, a series of dangerous storm clusters unleashed high winds and heavy rains as severe thunderstorms assaulted a wide swath across northern Illinois and northwest Indiana. The storms wreaked property mayhem including uprooted and downed trees, extensive damage to homes and vehicles, and flash floods.
Weather events like these remind us how critically important it is to be prepared. Follow these four steps to protect your family and ensure you will be covered, should severe weather damage your home or property.
Step 1: Make sure you have the right coverage
Start by reviewing your homeowner insurance policy with your agent, now. You need to know whether you have sufficient coverage for possible extensive damage to your home or property. More than half of homeowners across the United States do not have enough protection in their homeowner policy. Are your coverage limits high enough to rebuild or replace property or possessions after a catastrophe?
Some considerations:
Have you made improvements to your home? If so, you may no longer have enough coverage to rebuild or repair these enhancements. It's important to review your coverage yearly to keep up with property upgrades.
Do you have enough coverage to completely rebuild your home if needed? It's a good idea to look into whether reconstruction costs in your area have risen. Nationally, prices for lumber have risen as much as 180%, due to pandemic-induced supply chain interruptions and other factors. Steel prices have also skyrocketed.
Do you have enough personal property coverage in place? Consider doing a home inventory so you can make sure your personal property is covered sufficiently.
Do you have expensive, special items that really should have their own policy?
Do you have coverage for living expenses if you need to find temporary housing?
What if a storm causes a water-backup problem or damaged service lines? Do you have coverage?
Your insurance agent can help answer these questions and more.
Step 2: Get a plan and be prepared for the worst
The best way to be prepared for an emergency is to get going on a plan ASAP. First, sign up for community weather notifications from your local government and familiarize yourself with the differences between tornado or thunderstorm watches and warnings. Learn what to do in each case. Next, create an emergency plan and make sure your family understands and can follow it. Part of the plan should include creating an emergency kit (have one for your home, office, and all vehicles) to help you ride out the storm and deal with possible lingering problems that can make resuming usual activities difficult. Examples include inability to safely store and prepare food and lack of access to clean water and medications.
Step 3: Ride out the storm safely and assess damage
Pay attention to weather reports and severe-weather notifications. Know where to go and what to do to stay safe (follow your emergency plan!). After the storm, be careful. Begin the assessment and cleanup processes.
Clean up any standing water in your home and open doors and windows to ventilate the house. Check for frayed or damaged electrical wires (never step in standing water to get to a fuse box or circuit breaker) and call in a qualified professional if needed.
Once it is safe to go outside, check your outside property for damage. Avoid downed power lines. Report to your local public works department any fallen or uprooted trees, damaged utilities, and other safety hazards. Check for gas leaks and call the gas company as needed. Check for backed-up sewage, broken water pipes or other water damage. Call a qualified professional to make any immediately needed repairs and help clean up.
Step 4: Document the damage and work through claims process
Now it's time to report, document, and begin to remediate the damage.
Take steps to streamline the claims process. First, call your insurance agent or insurance company directly to report the situation. Take photos or videos of damage to structures and possessions. Create a list of all damaged and destroyed items.
Make any expedient repairs that are required to prevent additional problems or damage. Insurance companies recommend not making permanent repairs until your property has been inspected by the insurance adjuster. Temporary solutions might include covering broken windows and any gaps or holes in roofing materials to prevent further damage.
Be wary of scam artists looking to take advantage of overwhelmed and worried homeowners. There are many fraudsters out there, chasing storms and pressuring people into signing contracts without checking into their credentials. Hire only licensed and insured contractors.
Be sure to keep all your receipts for expenses you incur, whether for repairs or shelter.
Your Bradish agent and customer service team can be helpful partners in working through your insurance claim. These trained professionals will help ensure you receive the maximum support and payment from the insurance company. With advance preparation and the right policies in place, emerging from a severe-weather disaster does not have to be disastrous.