Updated March 28, 2023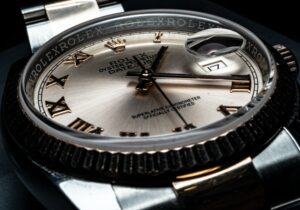 The collectibles market is still doing well, with values remaining high even after the scarcity-fueled market of the past couple of years. Prices for everything from trading cards to comic books, sports cars to Rolex wristwatches increased significantly, even doubling, in some cases. For example, retail prices for Rolexes jumped, but in the secondary market, prices surged even higher among collectors selling their pieces to others.
The collectibles market, which was valued at $402 billion in 2021, is expected to reach $1 trillion by 2032, according to market-research firm Market Decipher. The growing online market has been one contributing factor, resulting in higher prices as more people get in on the bidding.
Protect your investment with proper coverage
With inflation still raging, when was the last time you looked into the worth of your expensive jewelry, watches, coin collection, artwork, musical instruments or other collectibles? Things for which you saved for years to buy could disappear in an instant from theft or be damaged or destroyed in a disaster. Now is a good time to make sure your collectibles are properly valued and insured.
Here are three possible protection options to consider (see also this article):
1. Increase the limits on your existing homeowner policy. Depending on the value and quantity of your collectibles, this often works if your current coverage is quite low. You can increase your overall coverage limit for all your possessions — so you are protected in case of disaster or theft, or some other cause of loss.
2. Add a personal property endorsement. This is a special addition to your homeowner policy. You can insure things individually or as a collection in this endorsement.
3. Consider a personal articles floater policy. This is personal property protection designed to cover specific items. It can be purchased separately or attached to an existing homeowner policy. According to Travelers, this can be a good option when you have one extremely valuable item or a number of very valuable items to insure.
Assess the value of your collectibles and call your agent
To get started, take a close look at your homeowner policy. What coverage is included? What are your coverage limits? What items will need extra coverage? Take an inventory of your special items. Valuables that may need additional protection include the following (list from Hanover Insurance):
Artwork
Cameras
Coins (both rare and current)
Firearms
Jewelry (including engagement rings and watches)
Furs
Golf equipment, including golf clothes
Limited editions (including dolls, plates, figurines, rare books, antiques and historical photographs)
Memorabilia and souvenirs
Musical instruments
Silverware (including silver-plated, gold-plated, or pewter)
Sports equipment
Stamps and stamp collections
Trading cards and comic books
Assign a value to each item. If you're unsure, consider having your item or entire collection appraised. Many insurance carriers require an appraisal or receipt to prove the value of your items.
Call your Bradish agent to discuss your needs and options. Enhancing your coverage or adding an additional policy can often be quite inexpensive, while protecting against a variety of risks. Some types of coverage do not require deductibles and will even cover damaged, broken or lost items. Properly valuing and insuring your expensive collectibles will provide peace of mind that your cherished possessions are protected. The only thing left to "worry" about is enjoying your special items!
by Kris A. Mainellis