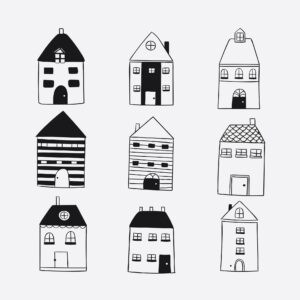 If it's been a while since you reviewed your homeowner policy, it's probably time for a home-insurance checkup. One critical element to examine is whether your policy will cover the costs of rebuilding your home in a total-loss situation. The fact is, most people's homes are underinsured. It's a perennial problem, made worse by today's high inflation and rising prices. To avoid extra out-of-pocket expenses after a home calamity, it's a good idea to do some research into your home's reconstruction cost value. Before setting or adjusting your insurance coverage, take time to get an intelligent estimate of how much it would actually cost to replace your home.
As you may suspect, if a fire, or tornado, or other calamitous event should happen, underinsurance can make an already traumatic experience so much worse if it also becomes a financial crisis, forcing you to rebuild your home with large, unanticipated expenses.
The heart of the problem
The main source of the underinsurance problem is how people estimate the reconstruction cost value of their homes. People often do not realize that they should not base their estimate of the cost of rebuilding their home on the home's market value or what they paid for the home. Instead, they should look at the real-life factors that influence the cost to rebuild or restore a home.
In reality, it costs a lot more to rebuild a home than to start from scratch and build a new one in a new subdivision. Living in your current home, odds are you do not have enough insurance to cover a home rebuild, for many reasons. (Read this article to see what's often involved and why it's so expensive.) This is especially true considering today's inflation and supply-chain issues. Essentially, as building materials and labor costs increase, a home's replacement value needs to increase in response. Fortunately, you can fix your underinsurance problem before calamity strikes.
Consider reconstruction cost value
Reconstruction cost value is the "cost to replace or rebuild a home to original or like standards at current material and labor costs within a certain geographical area," according to risk-management company Core Logic. In other words, coming up with a solid, accurate replacement value entails estimating the costs to hire someone to rebuild the home the way it is today, using similar materials, and accounting for several other factors.
Dig into the nitty-gritty
To get started, take into consideration all the upgrades and improvement projects you may have undertaken around the house. Is this increased value reflected in your insurance coverage? You may wish to hire an appraiser or ask a local contractor or builders association for help to calculate realistic estimated costs to rebuild.
Also, find out whether your home is up to current building codes in your community. In the event of a catastrophe, you may need to put in place more expensive upgrades to rebuild to code. Additionally, consider cleanup costs (hauling away debris after a fire, for example) and workspace accommodations or constraints that may be needed; for example, when builders are working next to neighbors' property (potentially slowing down the process and raising reconstruction costs) in a tightly spaced subdivision.
Finally, ask your Bradish agent to calculate the replacement cost value of your home. You will need to provide the following information: age of your home; your home's square footage; special features and fixtures, such as types of flooring and roofing, as well as lighting, cabinets and countertops; the style of your home (Ranch? Two story? Split level?); and type of foundation.
Now you are ready to consider which type of coverage will be best for your home. Your agent can help you decide on the most appropriate type and amount of coverage for your homeowner policy. (Read this article to learn about replacement-cost coverage options.) Revisit your policy annually to keep up with your home's increasing value. You will undoubtedly rest easier knowing your home is sufficiently protected.
by Kris A. Mainellis