Innovative benefits empower healthy choices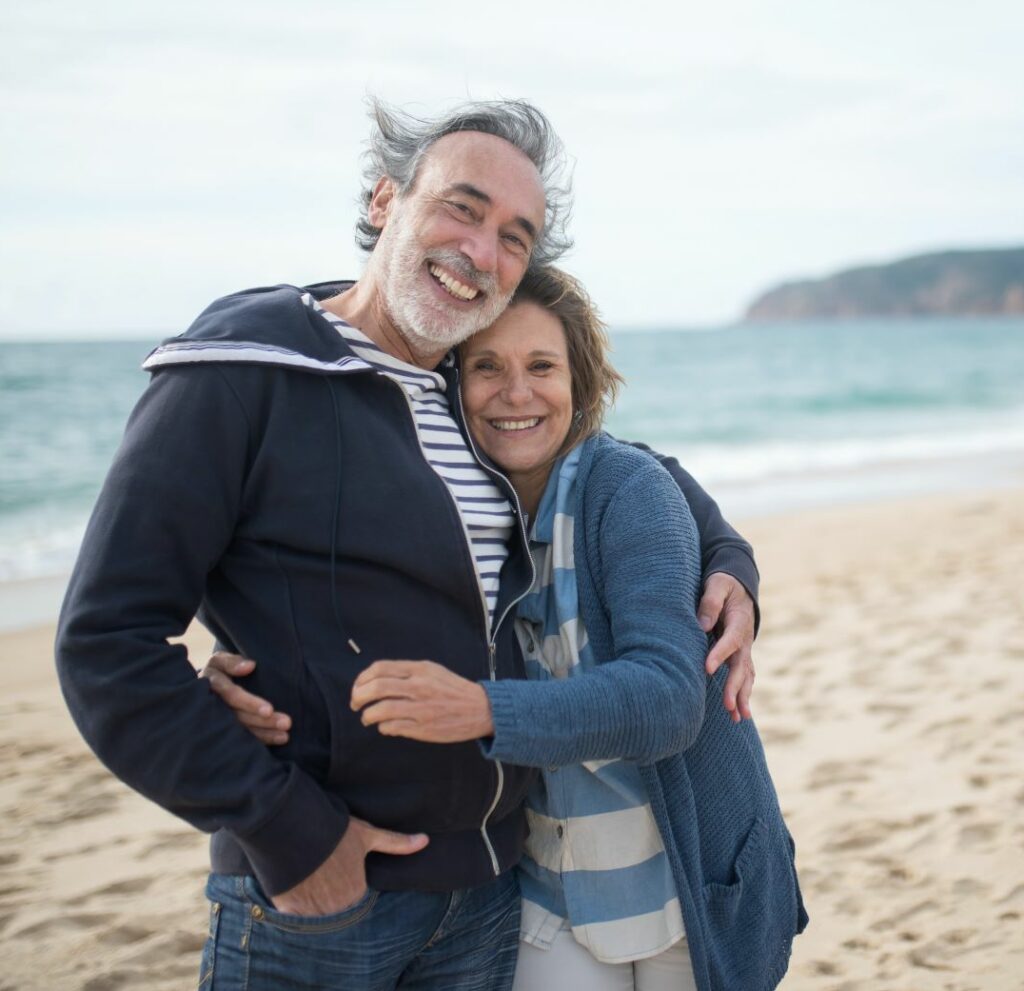 Shopping for Medicare supplemental insurance can be tricky. It means looking closely at all your options — what is included and what is not — and considering the best value, in terms of cost and coverage. To that end, Bradish staff were interested, earlier this year, to learn of a new type of Medicare supplemental insurance plan now available in Illinois. This new plan, from Blue Cross and Blue Shield of Illinois (BCBSIL), provides "innovative benefits" that are not usually available in supplemental plans. These extras are what make the plan intriguing. We have found that the Blue Medicare Supplement Plan G Plus can be a good choice for active seniors.
Whether you are turning 65 and looking for your first Medicare supplemental policy or want to switch from your current plan to a different one, the BCBSIL Plan G Plus can save you money if you intend to take advantage of all it has to offer. It might even help you maintain an active, healthy lifestyle.
Why Plan G Plus is attractive: Innovative benefits
Since BCBSIL launched its Plan G Plus in early 2022, we have found that it is often an attractive option for seniors. The main reason is that it offers a simple way to access extra health-promoting benefits without having to add additional insurance protection. The Plan G Plus "innovative benefits" (as they are known in the insurance world) include dental, vision, and hearing services and discounts, access to a 24/7 phone line for anytime medical guidance from a nurse, and participation in a nationally recognized fitness program for seniors. Although the Plan G Plus may cost a bit more in monthly premium, the innovative benefits combine to make the plan cost effective for those who take advantage of them.
Bradish customers Larry and Marie Rokosz, of Palatine, Ill., recently switched from the regular BCBSIL Plan G to the BCBSIL Plan G Plus. They decided to switch primarily to contain premium costs, Larry said. And they appreciate the extra benefits: "G Plus was competitive to G, but also provided additional dental and eye-care features." The couple have had success with the plan thus far. "It seems to cover everything and has been universally accepted" by their healthcare providers, Marie said.
BCBSIL Plan G Plus: Benefit details
Like other Medicare supplemental insurance plans, Blue Medicare Supplement Plan G Plus covers what traditional Medicare (Parts A and B) do not. This includes the Medicare Part A (hospital insurance) deductible, coinsurance, and copayments as well as Part B (medical insurance) coinsurance and copayments. However, as mentioned above, it also includes several extra benefits:
Dental — 2 exams and cleanings per year (every 6 mo.); 1 X-ray per year; plus, an oral cancer screening 1x per year, unlimited extractions, as well as restorative fillings
Vision — Routine exam (plus dilation of eyes) 1x per year; plus reduced costs for eyeglasses or contact lenses
Hearing — Routine exam 1x per year; plus discounts on hearing aids
24/7 Nurseline — Access to call a nurse anytime about health concerns and get trusted guidance related to emergency care, urgent care, and other care. Free access to a large audio library on hundreds of health topics.
Fitness — Access to the SilverSneakers program, available at local fitness locations and including fitness classes for all abilities. Classes include low-impact options focusing on strength, endurance, mobility, flexibility, agility, and coordination.
For seniors who are health-conscious, this plan can really pay off, helping to encourage preventive care and a healthy lifestyle in a cost-effective way.
Eligibility and potential for additional savings
If you are new to Medicare (and are within your initial six-month eligibility period to enroll), you are currently eligible to sign up for the BCBSIL Blue Medicare Supplement Plan G Plus. Likewise, if you already have a different BCBS supplemental plan in place, you can switch to the new BCBS Plan G Plus anytime. Or, if you currently have your supplemental insurance plan through a different carrier, you can apply for the BCBSIL Plan G Plus during open enrollment, October 15 – December 7, in Illinois.
You may also qualify for certain discounts. For example, if both you and your spouse are enrolled in a BCBSIL Medicare supplement insurance plan, you can receive a household discount on premiums. You may also be eligible for a discount if you were most recently enrolled in either an employer-provided or individual policy within 12 months of your new supplemental policy going into effect. While these discounts might apply to any BCBS Medicare supplement plan, they may make the Plan G Plus plan even more cost-effective.
Contact Gale Wightman, benefit sales manager at Bradish, to explore your options for enrolling in this new BCBS supplemental policy and to investigate additional possibilities for savings. For example, a high-deductible option for Plan G Plus is also available in Illinois. You may find that the BCBSIL Plan G Plus provides a good opportunity to get the most bang for your buck as you stay on top of your health and make the most of living an active life.
by Kris A. Mainellis