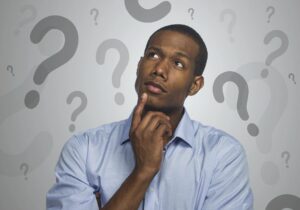 One positive trend during the COVID-19 pandemic has been the burst of startup businesses. And as we enter our third year of adapting to ever-evolving workplace situations, this unexpected boom in entrepreneurship appears to be continuing. Initially sparked by early pandemic-induced mass layoffs and further propelled by the Great Resignation, people are becoming increasingly motivated, and driven, to make a living in new and creative ways.
If you have taken the leap and launched your own startup business, it's important to ask the right questions to secure the insurance coverage you need to protect your entrepreneurial ambitions.
An unexpected boom in startups
In a mostly unforeseen, but welcome phenomenon, record levels of business startups took place in 2020. And by October 2021, the US Chamber of Commerce noted that the year was "on track to see another double-digit increase in business ownership." It's too soon to tell how robustly the trend may continue in 2022, and how many of these new businesses will survive, post-pandemic.
Approximately 20% of new businesses fail within the first year during normal, nonpandemic conditions, according to the US Bureau of Labor Statistics. But these are not normal times. It is quite possible that some of our pandemic-instigated patterns of behavior (at-home shopping, eating, working, telehealth and other services, to name a few) are likely to persist, making many of these new, tailored startups likely to stick around. In fact, some experts believe the United States is experiencing a shake-up and re-forming of our basic economic framework. Regardless, new business applications have increased the most in the South and the Midwest (with Illinois experiencing an increase of more than 30%), during the pandemic, according to the US Chamber of Commerce analysis cited above.
Asking the questions: What are your insurance needs?
Whether you are freelancing or consulting, or have begun an entirely new niche startup, take a look at what needs protecting in your business: Your product(s), materials or ingredients? Your financial assets? Your reputation? Your employee or customer data? All of the above? A lack of insurance in any of these areas has the capacity to make or break your startup.
An additional consideration is whether your business is based at home (Will your homeowner policy be enough? Learn why it may not suffice.) or in another building. Do you own the building? Do you rent an office or warehouse space?
As you can see, new business owners have many factors to consider when deciding what coverage to have. Will a business owner's policy meet all your needs? You may need to add extra coverage (endorsements). There are several different types of property and casualty insurance. Products include general liability, property, surety bonds, commercial auto, workers' compensation, umbrella, and excess liability. (Learn more about types of business insurance.)
Navigating the tricky waters of business insurance can be confusing. Once you have a basic idea of what you want or need to protect, it's time to call your agent. Your Bradish agent will listen to your needs, answer your questions and help you find the most appropriate insurance coverage for your startup.
by Kris A. Mainellis